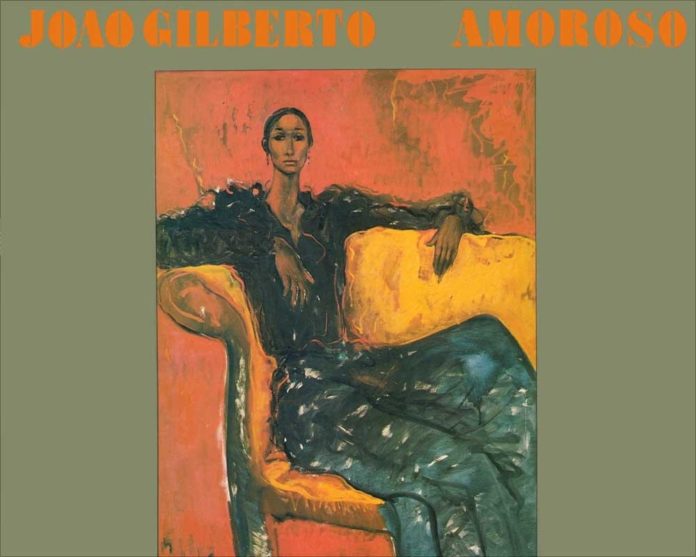 Amoroso by Joao Gilberto. On Wednesday December 26th, the much-anticipated Brazilian reissue of Joao Gilberto's classic 1977 album was launched in its original vinyl format.
by Scott Adams
The Warner Music Brasil release a part of the label's series of classic Brazilian recordings in LP and comes in the final days of Bossa Nova's 60th anniversary.
Joao Gilberto invented the music style druing a self-imposed exile in the mid-50's. While Anotnio carlod Jobim had the meoldies and Vinicius de Moraes the lyrics, it was Gilberto's new rhythmic style that created Bossa Nova.
Can you image a world without Bossa Nova? It almost happend.
Amoroso
This album is among the very best recordings of Joao Gilberto's career and its artistic success can be traced to a unique, tonal trinity.
The repertoire. Each song carries a natural elegance, from George Gershwin's 'S Wonderful', to Martino and Brighetti's 'Estate'.
Four of Antonio Carlos Jobim's best were selected, including Wave' and 'Caminhos Cruzados'.
The arranger. Claus Ogerman's string arrangements on Amoroso compliment these songs with deceptive simplicity.
They never crowd Gilberto's storytelling, or weigh down the essence of his whispered promises. Grown-up Bossa Nova. That's Amoroso by Joao Gilberto.
The singer. Was it a renaissance period for Gilberto in the mid-70's? Amoroso finds him at his creatively-nuanced best.
Joao Gilberto coaxes each phrase into brilliant, fleeting life with careless ease.
Get my weekly E-Letter
Lately Amoroso has been packaged as a '2-fer' with and album titled 'Brasil', featuring Gilberto with Caetano Veloso, Gilberto Gil and Maria Bethania.
This awkward and inelegant pairing does nothing to detract from the romantic beauty of the first eight tracks. Don't let it keep you from adding Amoroso to your collection.
The LP is offered on 180-gram vinyl and was re-issued 42 years after its debut . Its release marks a crowning moment for Brazilian fans during Bossa Nova's 60th year.
Amoroso by Joao Gilberto. This 2018 vinyl edition is not currently available in the USA.
And our 'One Track'? Here it is: