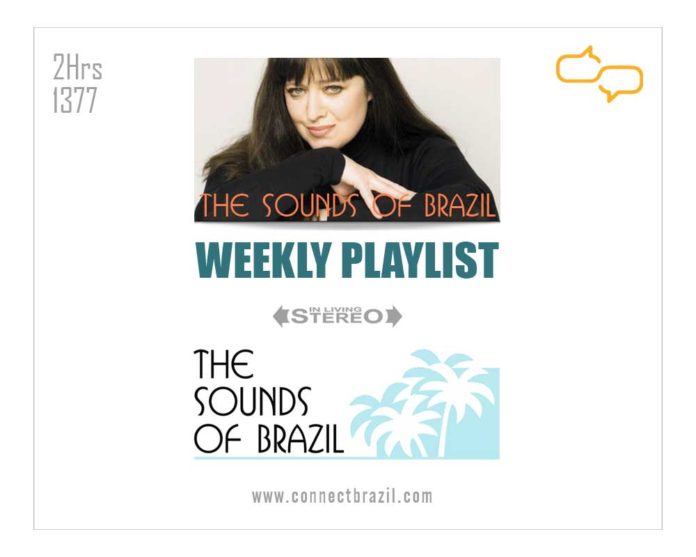 Program #1377 – 'The Best of Basia'
'New Bossa's Seductive Sirens' airs daily on our streaming Station from 10-17-18 through 10-23-18 Monday-Friday at 7 am, 3 pm, 6 pm and midnight Central Time (US). Weekends, too.
On The Radio: Listen to The Sounds of Brazil every Sunday, 2-4 pm on Chicago's 909. FM WDCB, and Sundays at 7 pm and Wednesdays at 5 pm on Brasil Radio, 93.1 FM + 810 AM in Orlando FL. Click here for a complete list of our affiliate stations.
When Basia burst on the scene with 'Time and Tide' in 1987, the pop world was once again tapped on the shoulder by the Brazilian beat. And many of her earliest fans were right here in Chicago, were she lived, thrived and finally 'arrived' musically – just ahead of her debut album.
And while her rhythms are not purely Brazilian, the musical message was clear. We've selected several of her best to share with you this week. And now with her first US tour in several years underway and with a new album too, we'll debut the next chapter in Basia's amazing career. Read more…
Hour 1:
Set 1: The Sounds of Brazil Opening Theme
New Day For You<>Basia/Time and Tide
Solar<>Leo Gandelman/Solar
Reza<>Edu Lobo/Personalidade
Welcome to the Lounge            
Meu Pais (My Country)<>Luiz Avelar/Homenagem a Ivan Lins
Special Announcement
Set 2:
Introduce Our Next Set
The Waters of March<>Basia/Clear Horizon – Best of Basia
Água da Nascente<>Ricardo Silveira/Outro Rio
Introduce Next Set                           
Ultra-Leve Amor<>Jorge Vercillo/Sinal no Ar
Perfect Mother<>Basia/The Sweetest Illusion
The Angels I Know<>Marcos Ariel/Hand Dance
Set 3: This Week's Spotlight Song
Smooth Operator<>Basia
Rio Drive<>Gregg Karukas/Soul Secrets
Tema Diferente<>Sorriso Maroto/E' Diferente

Hour 2:
Set 1:
Café Caldo<>Mazachigno/Cafe Roma 2
Astrud<>Basia/Time And Tide
Welcome To Our Second Hour
Ja Nao Somos Dois<>Djavan/Rua Das Amores
One Crazy Summer<>Urban Funk Society/Brasil 5000
Tout Est Bleu<>Bebel Gilberto/Tudo
Set 2:
Introduce Brazil Back2Back: Windy City Musicmakers
Destino<>Marcela Biasi/Marcela Biasi
Elegance<>Fernando Fonseca/Beyond The Ceiling
Introduce Next Song
Matteo<>Basia/Butterflies
O Tempo E Aqui<>Toco/Memoria
Fly Over The Horizon<>Marcos Ariel/Americas
Summer Breezin' (SomeBossa)<>Al Jarreau/My Old Friend
Set 3:
From Now On<>Basia/Time and Tide
Gran Circo<>UZ22/Renasciemnto