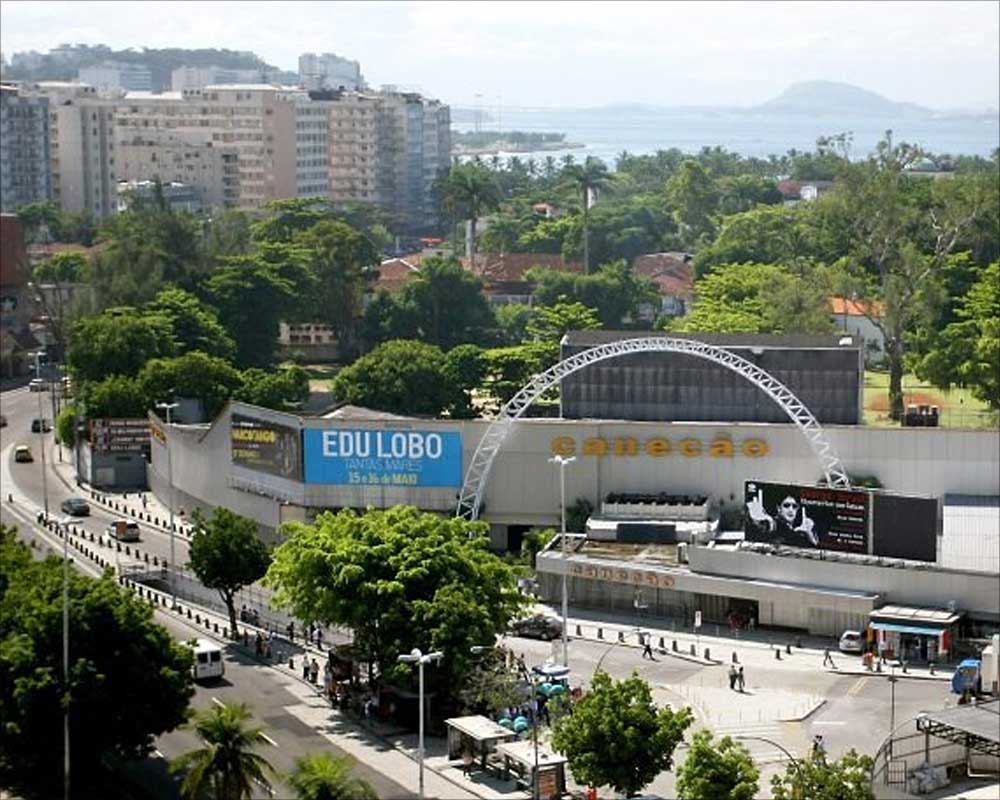 Like most world-class cities, Rio de Janeiro is always busy: there is activity everywhere: New construction, updates and improvements. What was old is becoming new again as the city continues to brighten its profile for the world stage. However, one stage that won't be making the trip forward is in the legendary Canecão concert hall, which despite politicians making promises they've forgotten to keep, celebrated the 51
st

 anniversary of its grand opening in ignominious silence and neglect.

Originally intended to be a large brewery and dining emporium (its name means 'Big Mug' in Portuguese), Canecão's musical debut came on June 22, 1967 when singer Bibi Ferreira strode onto the stage. Since that opening night the venue played host to a 'Who's Who' of Brazilian performers and international tours including Gal Costa, Djavan and Roberto Carlos. It was the scene of countless premieres. Marisa Monte launched the release of her 'Rose and Charcoal' album from under its spotlights. "Everyone who's anyone," as Frommers Brazil noted.

The playbills piled up so quickly that within just a few short years Canecão had secured its place in Brazilian musical history as the most important concert hall in the country's most important musical city. Its name became synonymous with Brazilian pop. The sign on the door said it all: "In this house, the history of Brazilian pop music is written."

And even though it held up to 2,500 seats, the stage was close enough to the audience to create an intimacy that performers loved. Bossa singer Miucha remembered: "This show we did was unique in that it looked like you were in the room with friends, the way Vinicius de Moraes chatted with the audience was a magical place."

Located in Botafogo across the street from the popular shopping mall Rio Sul, Canecão shuttered its doors for good in 2010 after a protracted court case. And while there is hopeful talk of restoring the venue to its former musical glory no plans have been undertaken.

O Globo recently lamented the lack of progress to restore the legendary venue: "The Minister of Culture is not to blame," wrote Ancelmo Gois. "After all, the responsibility belongs to the government-funded Federal University of Rio de Janeiro, which has kept the place abandoned for seven years. But in July, when he took office, Carioca Sérgio Sá Leitão said he was sad to see "the degradation of this house that has hosted shows by great artists." He promised that one of his priorities was to reopen Canecão."

Gois went on to say that the Federal University has once again set aside its plans for Canecao, no reason given. That's disappointing news for Rio and for Brazilian music fans worldwide, who have to set aside their plans for pilgrimage to this musical Mecca.

So today, it's a safe bet that generations of Carioca concert-goers still have ticket stubs to remind them of the magical memories of a night at Canecão. Good thing. Because today, that's all that's left.

Did you make it to Canecão during a visit to Rio? Do you beleive that the Federal University will re-open Canecão? Tell us all about below.